Commercial Landscaping Design & Maintenance – #1 Rated in Atlanta
Design & Maintenance for the
Office, Airport, Business Park or Stadium
If you own a commercial property, you likely want to beautify it to match your business' image. As the owner, it is your responsibility to manage the aesthetics of your property's surroundings making it more attractive to clients and prospects alike.
One of the contributors to uplifting your surroundings appeal is through commercial landscaping.
Having a beautiful garden or a touch of greenery designed to fit your commercial property's identity is one of the factors of making your business stand out from the rest.
But achieving a perfectly designed lawn or green space is hard to achieve. When in Atlanta, you must wonder "are there any reliable landscapers near me?".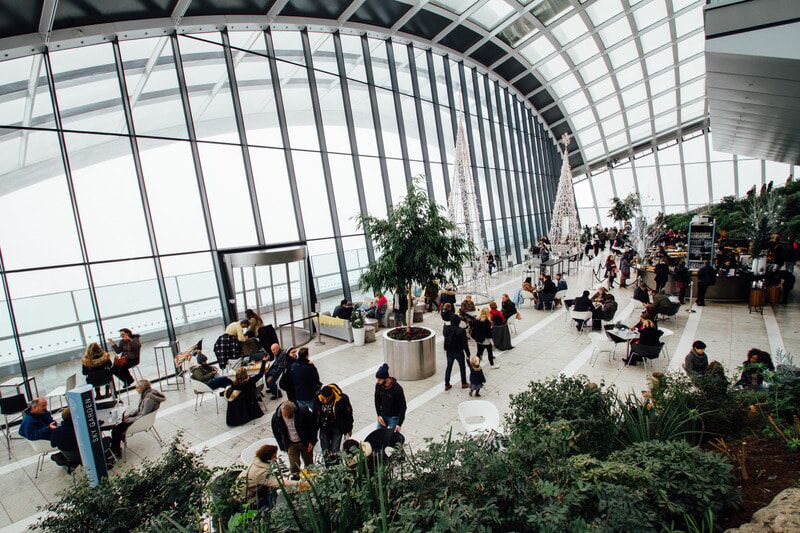 Good thing Atlanta Landscape Company is here to provide you with expert lawn care services wherever you are in Atlanta. From retail stores, apartment complexes, offices, churches, and any other commercial property that has a lawn you like to get landscaped or a space you want to patch with some greens, we got you covered.
We at Atlanta Landscape Company has a team of expert commercial landscapers ready to transform your property's big lawns or tight office spaces. Our experts offer various services such as landscape maintenance, installation, irrigation, and drainage check, to name a few, to keep your commercial space looking its best.

Our main objective is to bring the best commercial landscape care service to Atlanta. Our firm is composed of trained and dedicated lawn service experts that will assure that your commercial space will have a clean, attractive, and healthy landscaped area that reflects professionalism and your business' persona.
Atlanta Landscape Company's commercial lawn care services and landscaping include:
Landscape design

Comprehensive program of maintenance services

Pruning and trimming of trees and shrubs

Weed control for parking lot areas

Renovation and cleanups of poorly-maintained spaces

Spring and Fall clean -up

Litter control in certain areas

And many more…
COMMERCIAL LANDSCAPING TRENDS
Trends in landscaping constantly change.
Especially in commercial spaces, these trends constantly shift though you need not worry because Atlanta Landscape Company is here to guide you in choosing the appropriate style for your property.
WE'RE COMMITTED TO MAKING YOUR OUTDOOR SPACE BEAUTIFUL.
A unwavering focus on making our customer happy is an obsession. It's in our DNA.
From the very first day a new team member joins Atlanta Landscaping Co., they are taught our customer first attitude, and we continue to teach it until it is ingrained in each and everyone of our staff.
When you work with us, rest assured you're working with a local company that has your landscaping interests at heart.