Retaining Walls Atlanta
Eye-catching, functional concrete, timber, brick & limestone & more retaining walls.
CLICK TO CALL
THE FINEST RETAINING WALLS BEING BUILT IN ATLANTA
Hundreds of Polished Concrete Floors Expertly Created Throughout Atlanta
Grading Services Provided
Poured Concrete, Stone & Concrete Blocks
Timber & Limestone Retaining Walls
50+ Year Lifespan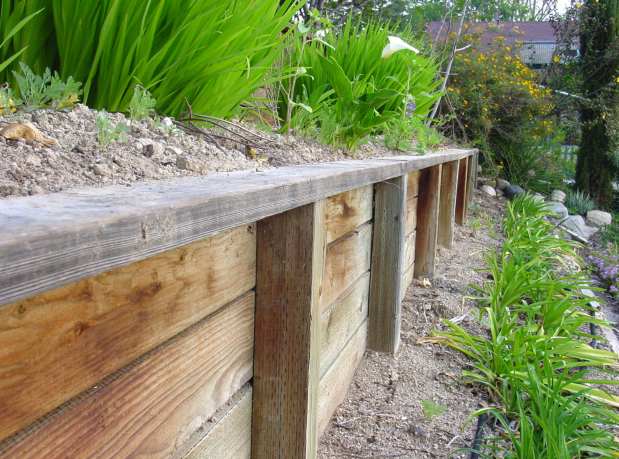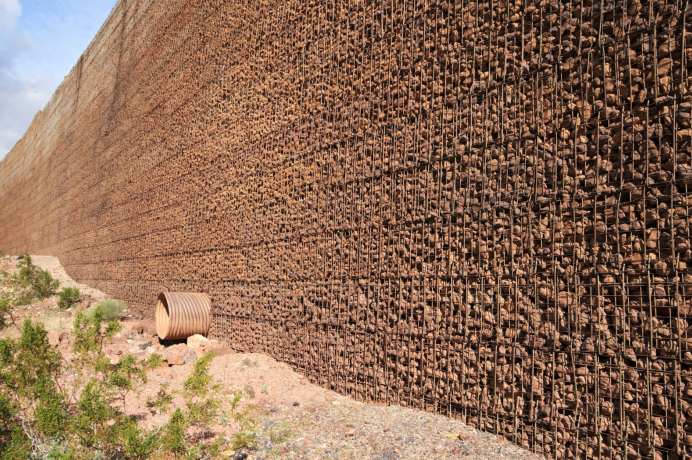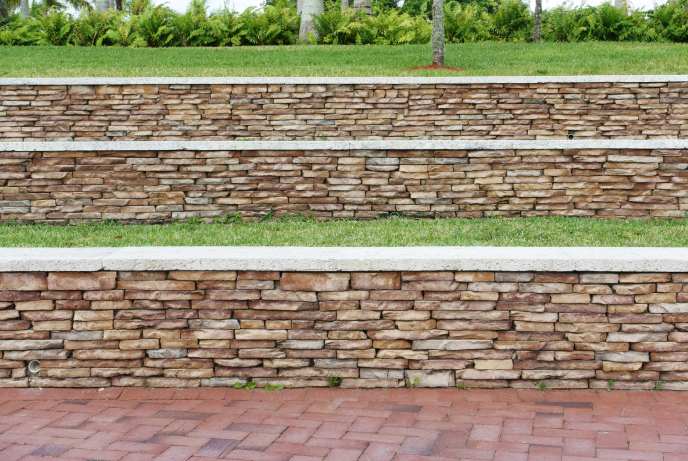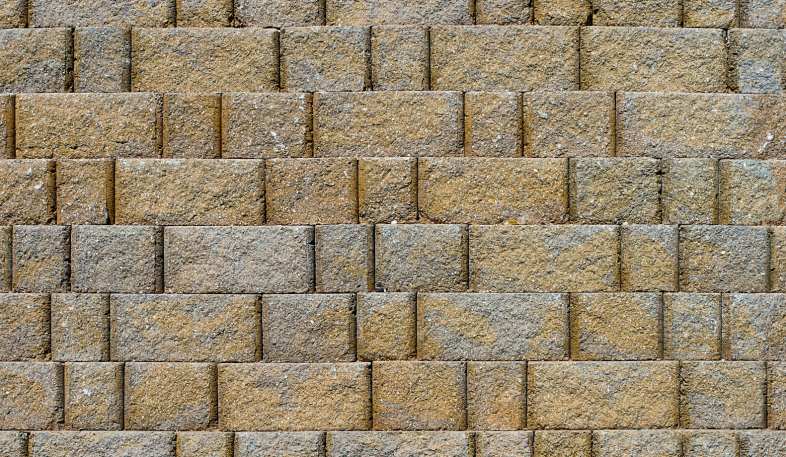 ATLANTA'S BEST RETAINING WALL DESIGNERS & BUILDERS
If you're looking for a retaining wall, chances are you are concerned about the foundations and structural integrity of your home.
Or, you might be looking for an attractive outside feature to separate your living area from your garden.
Or perhaps it's a bit of both.
Our team of experienced retaining wall designers and builders have delivered hundreds of retaining walls throughout the Atlanta area over many years.
So if you're looking for a reliable, trustworthy, and proven retaining wall company give our team a call today, we'd love to answer any questions you may have or provide you with a free quote.
By working with our team you can have confidence knowing that you're going to get a retaining wall that serves its structural purpose, protects your home, and looks great doing it.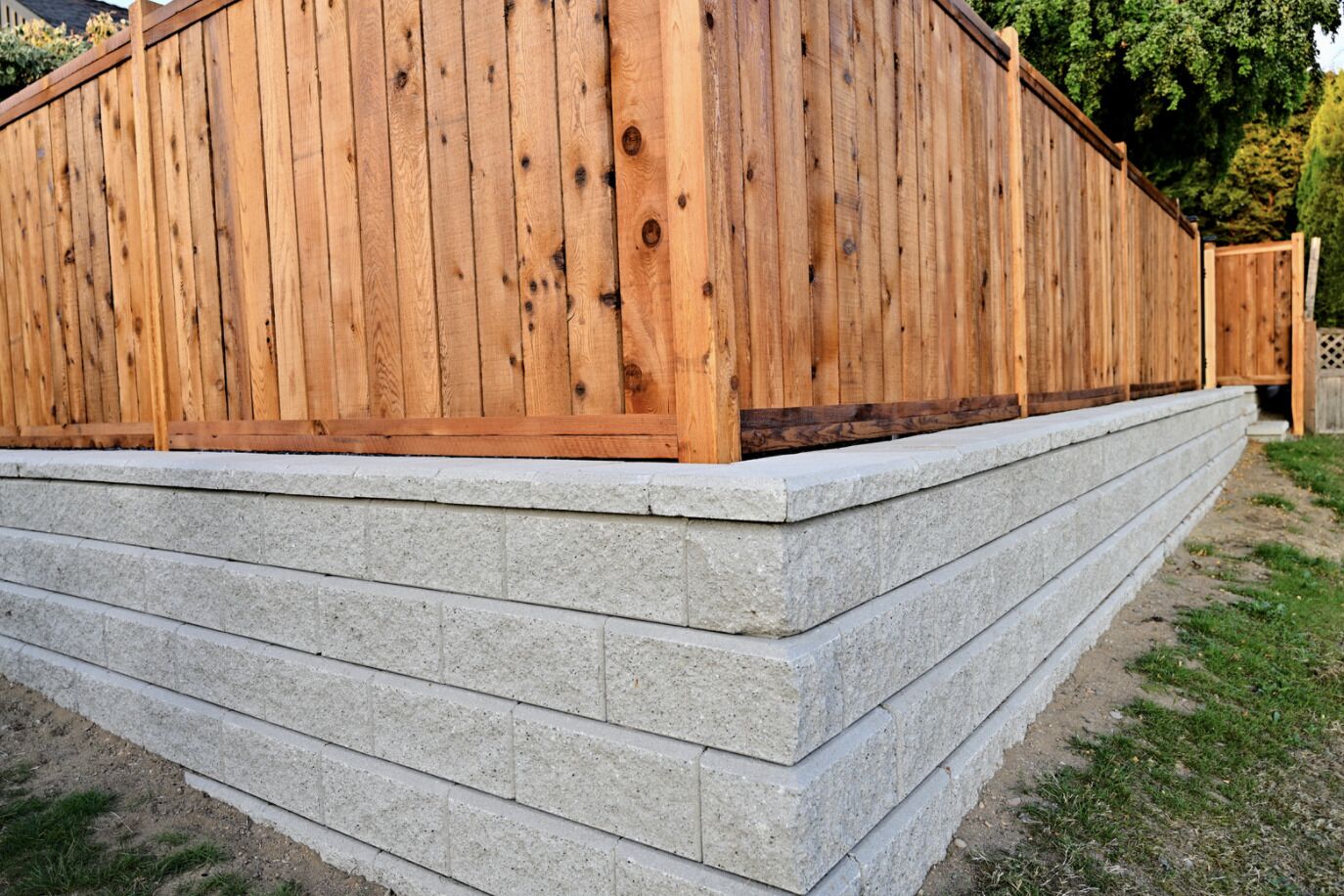 Our Atlanta-based retaining wall construction project managers will guide you along each step of the process to ensure it's a seamless and painless buying experience right through to the moment your brand-new wall is completed.
Whether it's timber, a concrete block, or a poured concrete retaining wall you're after, we will happily present you the entire range of options, including the pros and cons of each, and always work within your budget.
"Our concrete block retaining wall is perfect. We not have a separation between the lawn and out patio, the whole area looks 10 x nicer."
"We wanted a poured concrete retailing wall so that we could perfectly colour match the patio bricks. The end result is 10/10"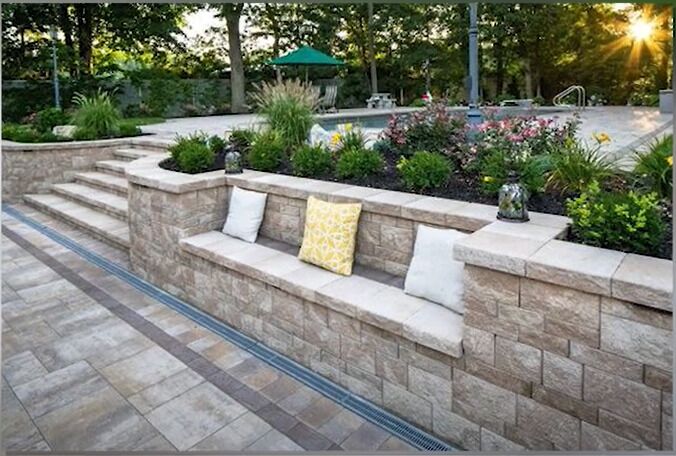 "What a difference our new retaining wall has made to our outdoor space. The whole area looks so nice. My neighbours think it has added value to my property – more than what I paid for the wall!"
– Billy Layug – Kennesaw
Don't Let Misinformation About Retaining Walls Stop You From Getting The Wall Really Want
All Retaining Walls Require a Permit – NOT TRUE
Retaining Walls Take Months to Build – NOT TRUE
| | |
| --- | --- |
| Atlanta Landscape Co. Retaining Walls | |
Simple 3 Step Process to Your New Wall
A typical one week process that is as straightforward as we are.
First, we answer your questions and provide you with all the options that meet your criteria.
Our professionals to an on-site visit to measure and plan the project.
Your new wall is created and it's ready for you to enjoy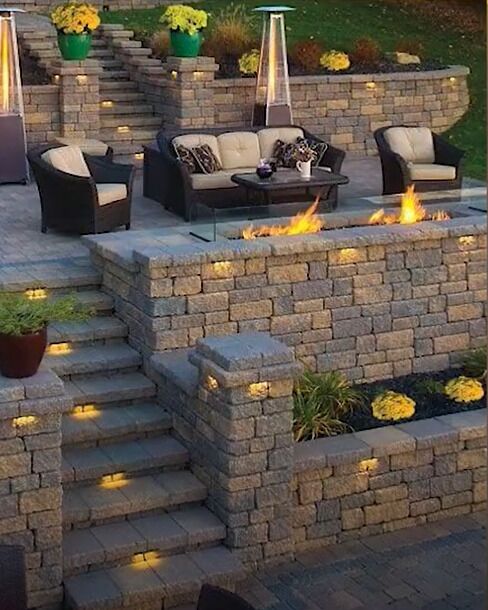 What is a Retaining Wall?
This is not a silly or obvious question. We get asked "what is a retaining wall?' all the time, so we figured there must be plenty of more people who would like clarification.
A retaining wall primary serves a structural purpose. A retainer (or retaining) wall holds back soil or earth on a slope or provides a separation between soil and a house or other type of structure's foundation. In this way, a retaining wall keep everything in place and prevents land slides or structures from collapsing.
A great aspect of a retaining is wall is how good they can look. For this reason many people just assume they are aesthetic features of an outdoor space.
Types of Retaining Walls
There are various reasons why retaining walls are so popular in both residential and business landscaping. They let you incorporate gorgeous stonework and hardscaping into the space, as well as tier your environment around focal elements.
One of the most significant functions is to save a yard by minimizing soil erosion and controlling rainwater flow. The following are four of the most frequent types of retaining walls, as well as the situations in which they are useful and the amount of labor required for each.
Gravity Retaining Wall
Gravity retaining walls are the most basic of retaining walls, relying on sheer weight and mass to keep the earth at bay. Because it's primarily about weight, these retaining walls can be made out of a wide range of materials.
Bricks, pavers, and unmortared stone are just a few of the alternatives, with dry-stacked stone being one of the most common. Shorter walls may not require additional reinforcing, but most will require at least a small trench to fit into, and some may require a concrete base to sit on.
Cantilevered Retaining Wall
Cantilevered retaining walls use a retaining wall affixed to a slab foundation that goes under the soil the wall is supporting in an "L" shape, and are sometimes called reinforced retaining walls because of the steel bars that run through the concrete or masonry retaining wall.
The weight of the above-ground dirt keeps the slab in place, preventing the wall from tipping forward. Because of its robustness, this form is popular in commercial retaining walls. Additional vertical wings to the foundation provide additional strength and stiffness in a "counter-fort" or "buttressed" retaining wall.
Sheet Piling Retaining Wall
A sheet pile is a very simple type of wall that is commonly employed when space is limited. A retaining wall is thin steel, wood, or vinyl wall that is driven into the ground. A vertically corrugated structure is frequently used to give additional reinforcement.
Only softer soils are suitable for these pilings, and a decent rule of thumb is to drive one-third of the sheet piling into the ground for every two-thirds that will be above it. Additional anchoring, such as anchored retaining walls, will be required for larger walls.
Anchored Retaining Wall
A variety of "fronts" of retaining walls can be supported by anchors dug into the earth behind them and connected by cables or strips in an anchored retaining wall. The ends of these anchors are normally enlarged by injecting pressurized concrete or mechanical techniques after they are mechanically driven into the earth.
This method is commonly utilized for structurally thinner walls or when larger loads are expected and can be used in conjunction with any of the preceding options.
Our Atlanta team of retaining wall designers and builders have completed projects all over the state.
Atlanta's #1 Rated Retaining Wall Contractors
Retaining walls can be a sizable investment, but they should not break the bank.
By offering a range of different materials, following efficient project management and workflow processes to get construction projects completed quicker, we always seek to keep costs at a minimum.
It's only thanks to many years of experience that we have been able to fine-tune our service and source high-quality products at competitive prices.
When you choose to work with the best retaining wall builders in Atlanta, you benefit from the breadth of experience we have absorbed over the years.
If you're looking for a concrete retaining wall, a Timber retaining wall, or perhaps a cheap retaining wall is the driving priority, we will find an option that gets you excited and meets your specific criteria.
STILL NOT SURE?
Then pick up the phone and call our team in Atlanta today. We would love the chance to answer any questions or concerns you have. No hard sales tactics, just the information you want to know if we are your retaining wall contractor of choice.
A CUSTOMER FIRST APPROACH THAT'S AS IMPORTANT AS YOUR NEW RETAINING WALL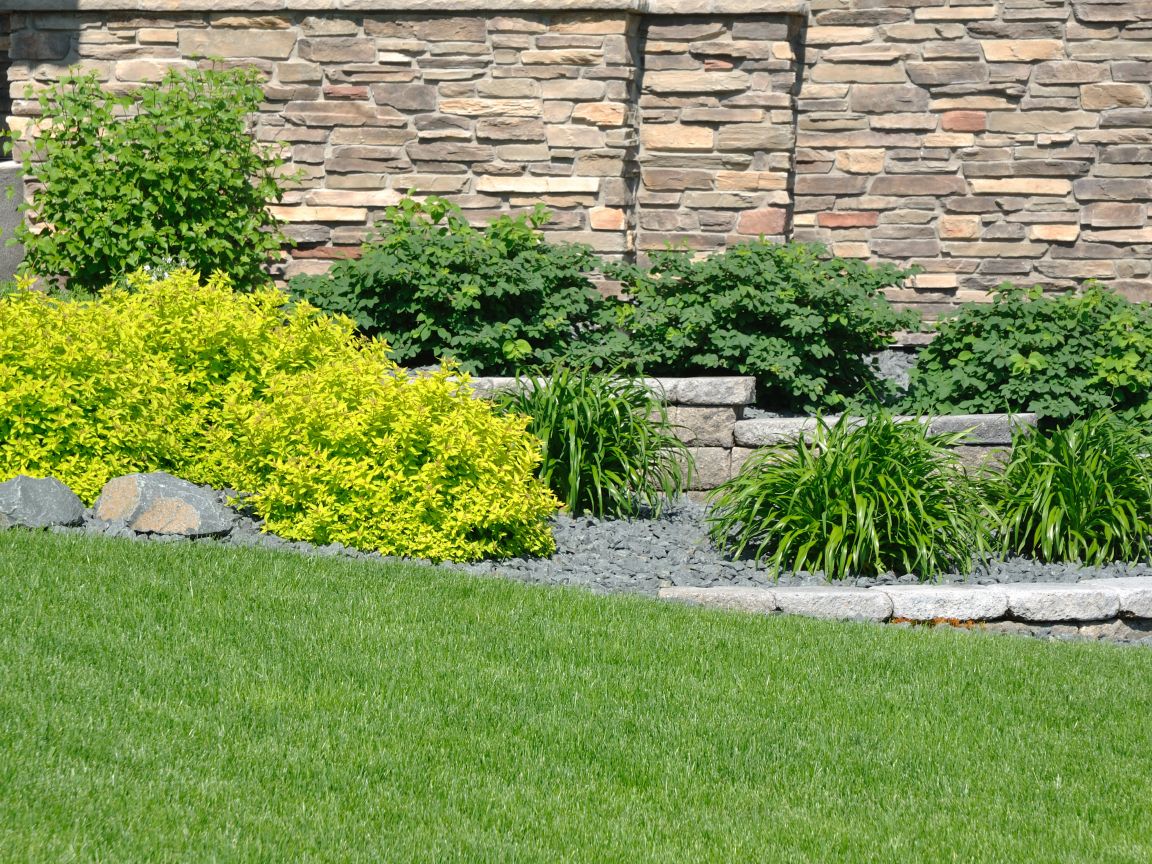 We have more than 30 years of combined experience building and designing retaining walls, both timber, and concrete.
With that experience, you get a level of trust and assurance that you are getting a retaining wall from a company that hundreds before you have trusted.
We are always willing to answer any questions you might have, so please pick up the phone and call us today.
Take the first step to your brand new retaining wall that not only looks great but protects your home or other structure.
OUR SPECIAL APPROACH TO RETAINING WALLS
Our customer-first approach to meeting our customer's expectations.
We take the time to understand what you want from a retaining wall, both aesthetically and structurally. We will provide options to work within your budget and will do everything we can to meet any hard deadlines you have.
You will be paired up with a retaining wall project manager who will send you designs and materials for you to consider.
And if your wall height demands an engineer draw-up plan, our project manager can work directly with them.
Take comfort in knowing that you will be guided through the entire experience from the first meeting to the finished wall.
There are no heavy-handed sales pitches or upsells to get you to buy a more expensive material or build a bigger wall because we understand the value of you being happy with what we deliver. We know a happy customer will recommend us time and time again.
We have always taken that long-term perspective when it comes to customer service, and the fact that we have been in business for so many years tells us we are probably doing things right. So if you want the best-looking retaining wall, first-rate project management, and very competitive prices, please contact our team today to get you closer to your brand new retaining wall.
Atlanta's Best Retaining Wall is a Filled Out Form Away
Widest Range of Designs & Materials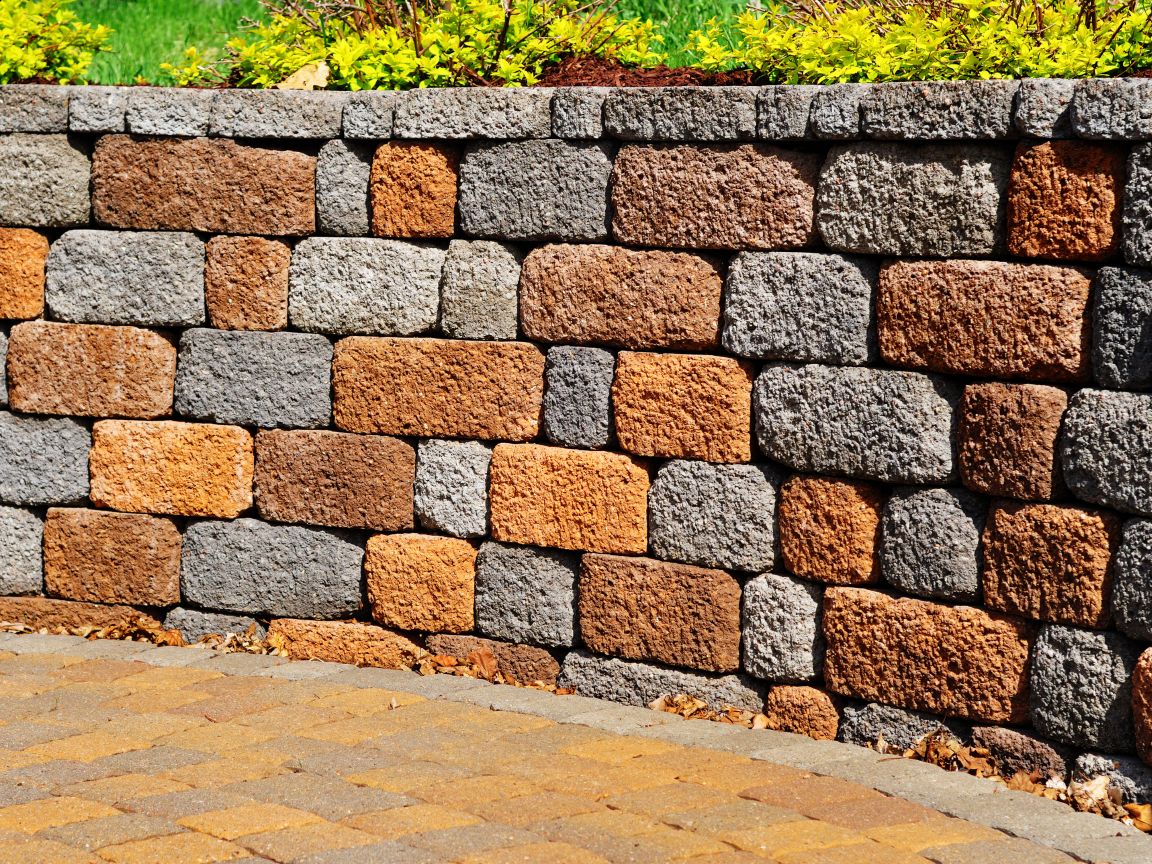 Retaining Walls For Your Home
Do you want to provide a stylish separation between your garden and outdoor dining area?
Or maybe you need to stop soil erosion but are worried about an unsightly fix?
A retaining wall in your home is the answer in both scenarios.
Retaining walls come in a range of materials and colors that will suit any modern or period home…and they last…50 years on average.
A well-designed and installed retaining wall adds value to homes in Atlanta.
Commercial Retaining Walls For Businesses
| | |
| --- | --- |
| | Retaining walls for commercial properties serve the essential functions of forming crucial barriers between soil that may erode and a building's foundations to ensure the structural integrity of a building. A retaining wall that is well designed also diverts drainage water away from building foundations. Perhaps the most impressive part of a retaining wall is that to the untrained eye, they are thought to be an attractive aesthetic addition to property. |
For many Atlanta homeowners, concrete retaining walls are the ultimate in landscape design. With a range of block sizes and colours to choose from, there's a concrete retaining wall that will complement any home and garden.
Opting for a poured concrete wall means you can achieve a stone or masonry look (sometimes using a technique called stone-crete) and importantly extend the look and feel of the house or other outdoor hardscape features. There is no retaining wall more decorative than a concrete retaining wall.
Concrete Sleeper Retaining Walls
Concrete sleepers are a fantastic option for retaining walls. When compared to timber sleepers that have a look that looks more seamless and smooth. By their nature, concrete retaining wall sleepers will last a very long time, expect at least 50 years of life if not neglected. This makes a concrete sleeper retaining wall a really solid investment – no pun intended.
Gone are the days when you were limited to just one or two colour choices, these days the choice is vast, meaning there is a concrete sleeper to perfectly complement the aesthetics of any home and garden.
Wood Retaining Walls / Railroad Ties
Commonly Asked Questions About Retaining Walls – FAQs
How high can a retaining wall be?
The height of your retaining wall will be determined by several factors. Some walls may just need to be 2 feet tall, whilst others on commercial property may need to be 40 feet tall.

It will be determined by the size of your property and the level of protection you require from the wall. Our professionals will evaluate the appropriate retaining wall size for you.
How long does it take to build a retaining wall?
Your retaining wall's length will be determined by the characteristics of your site.

The wall might be as little as 5 feet or as long as your entire backyard. Allow our professionals to assist you in locating a visually appealing solution right now.
Why the need for the retaining walls?
The main reason for a retaining wall is to ensure that there will be no soil erosion on the property.

A secondary purpose would be for aesthetic purposes and give your home's outdoor space a fresh look.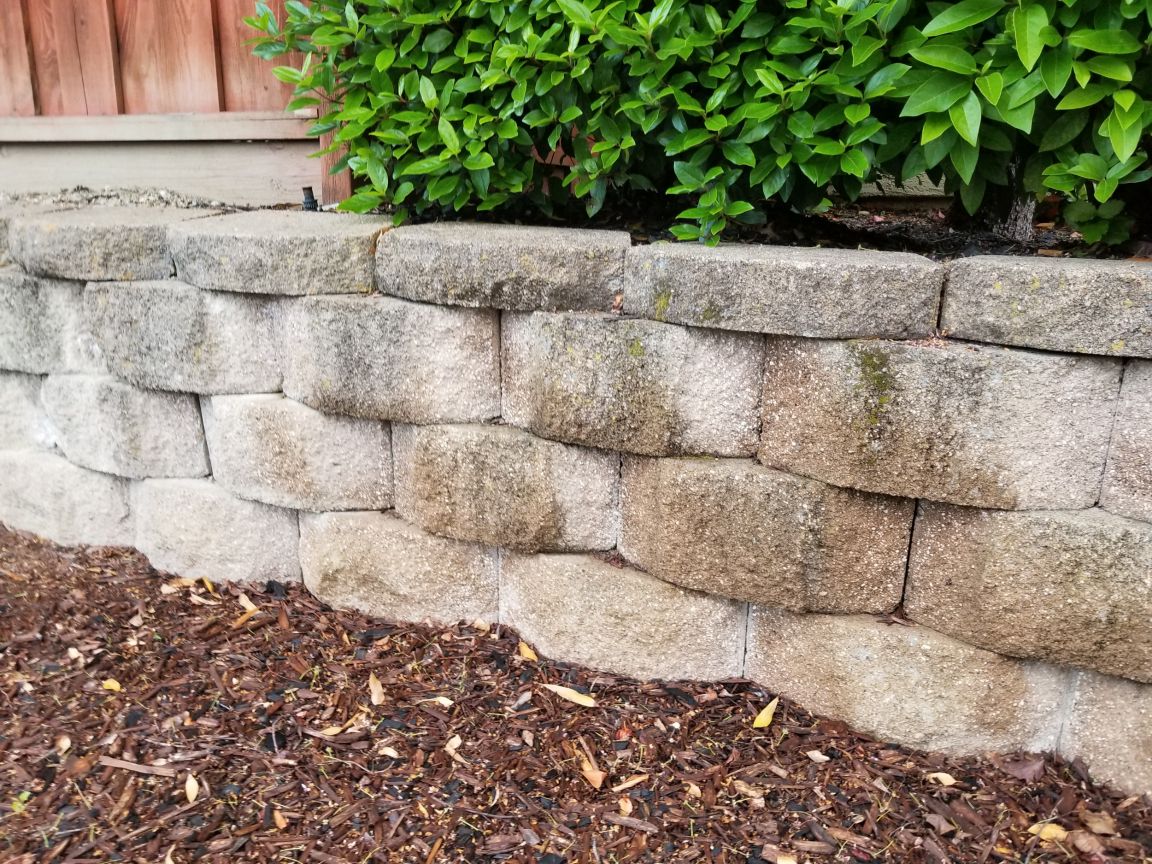 How long do retaining walls last?
these days, most landscapers use high-quality concrete or timber in the construction of garden retaining walls, and as such, as long as you do your research and choose a reputable builder of retaining walls (such as

Atlanta Landscape Co. Retaining Walls), then you should expect a concrete retaining wall to last anywhere between 50 and 100 years.

And as long as you wash it down from time to time and don't neglect your retaining wall, it will continue to look great, as well as serve its structural purpose. Timber retaining walls also have a very long lifespan.

Opt for high-quality timber and expect a timber retaining wall to last for about 40 years in the Atlanta climate.
What type of retaining wall is best?
When answering the question, which type of retaining wall is best, this really depends on what is most important to you. If you are most concerned with getting a retaining wall that extends the look of your home, then you will need to choose a concrete or timber material that best matches the look and feel of your home. If you are most concerned with getting a retaining wall that will have the longest lifespan, then you should choose some type of a poured concrete retaining wall. Limestone retaining walls also have a very long lifespan.

If structural integrity is the deciding factor then you should consult with a landscape designer and engineer. Most likely they will recommend a concrete retaining wall, but that's not always the case. In short, retaining wells are versatile and adaptable structures with different pros and cons, so there is no one size fits all.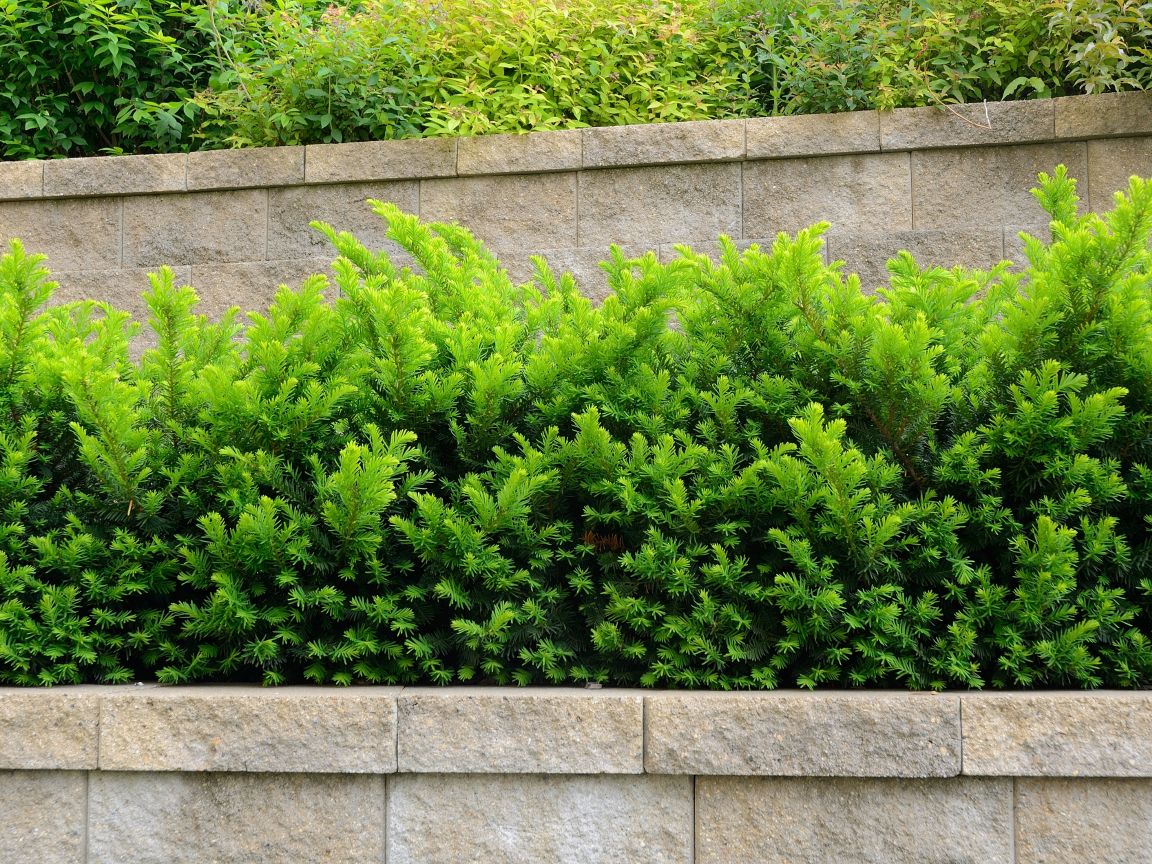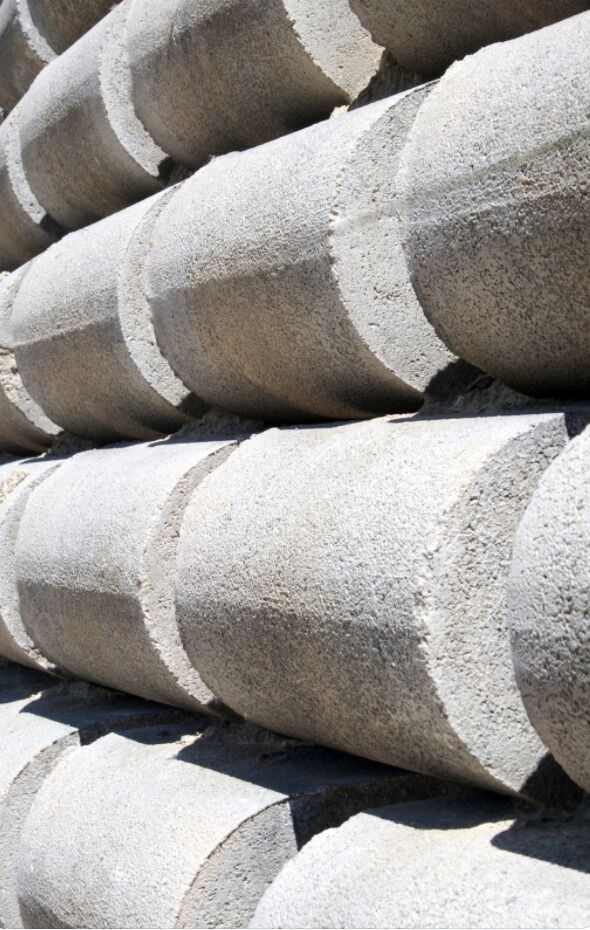 Do retaining walls need council approval in the QLD?
Although there are guidelines outlined by states and territories throughout Australia, local councils often have their own set of guidelines.
So it's always best to check with your local council. As a general rule, a retaining wall in excess of 1 meter in height you will first need to get council approval.
Why should you choose us and not a competitor of ours?
We encourage anyone who is considering working with us to check out our competition and ask around. We suggest this because our reputation is second to none in and around Atlanta – for our quality of work and after-sales service. If for any reason there is a problem with your retaining wall that is the result of a build or material defect, we will be out to fix or replace it in a jiffy.
At what height does a retaining wall need to be engineered?
Specific stipulations vary from one local council to another, so it's best to always check locally. Generally, any retaining wall that is 1 meter or more in height will need council approval.
And if council approval is required then it is a safe bet that structural engineer drawings will be required to get that council approval.
How much do retaining walls cost?
Given the decades-long lifespan of retaining walls, they are a very economical investment. That said, when seeking to address the question of retaining wall cost, anyone considering a retaining wall must understand that there is a decent upfront investment and that this will vary depending on the type of material you opt for. Treated pine tends to be the cheapest material coming in at approximately $250 – $350 sq/m, at the top end of the scale you have reinforced concrete blocks which typically cost between $400 to $650 sq/m.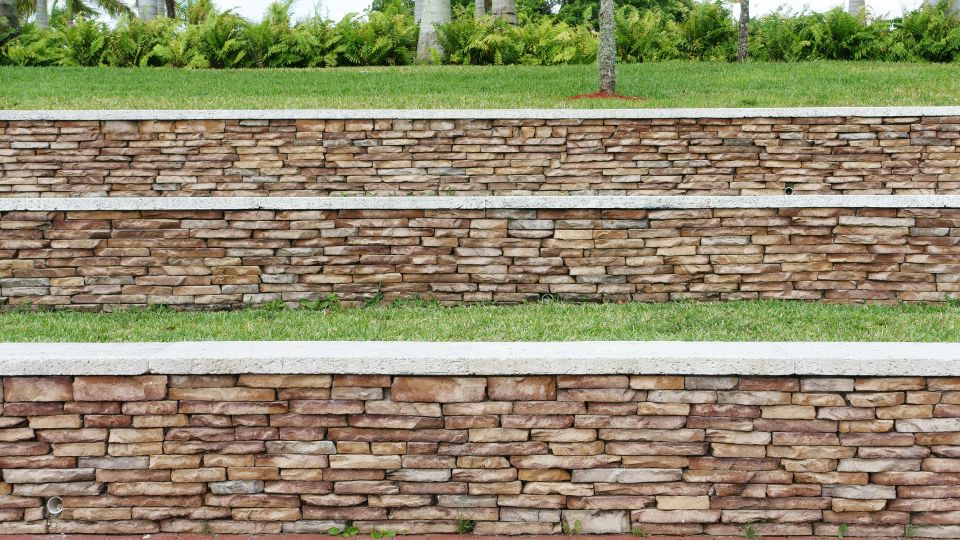 Let's Get Your Project Going
Give our team a call right now to discuss your financing needs. Or if you'd rather, complete the form below and a member of our team will be in touch.